14.02.2023
Customers are equal co-creators in the Rehabilitation Hub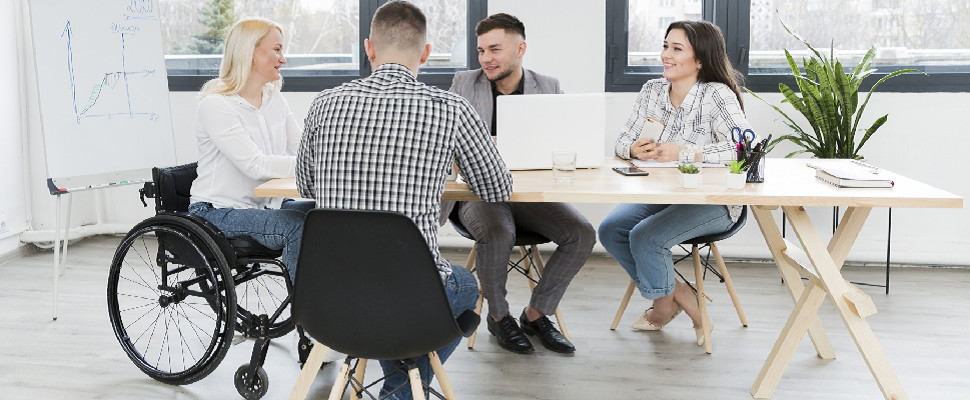 Patients and customers are equal members of the development team –and the key to success.
"We utilize the expertise of customers in different phases of the process. Patients can take part in the co-creation workshops with professionals when we start to create new content for the Rehabilitation Hub. They can also be members of the material producing team," says Miia Malmberg, project manager and physiotherapist.
"Other forms of cooperation include giving feedback on the content of the Rehabilitation Hub or testing our services," physiotherapist Linda Hiltunen adds.
Experts by experience are trained
In the Rehabilitation Hub, customers are seen as experts of their own situation – they can point out things that professionals might miss.
Helsinki University Hospital is training its own experts through experience, and they get nominal compensation for their work. Another way to get patients involved is via patient organizations.
"Listening to customers of all ages and from different backgrounds helps us to pay close attention to their needs. This way we can build the Rehabilitation Hub to help customers effectively with their challenges. After all, that is the goal of the Rehabilitation Hub," Malmberg says.
The Rehabilitation Hub consists of three parts
Services available to the general public: Information on rehabilitation and self-care guides on a website
Digital services as part of a patient's rehabilitation: Self-care paths and digital care paths
For professionals: Guides and instructions on how to carry out rehabilitation
Link to the Rehablitation Hub (in Finnish and Swedish)