30.06.2023
A digital care pathway developed in Finland helps with the treatment of IBD patients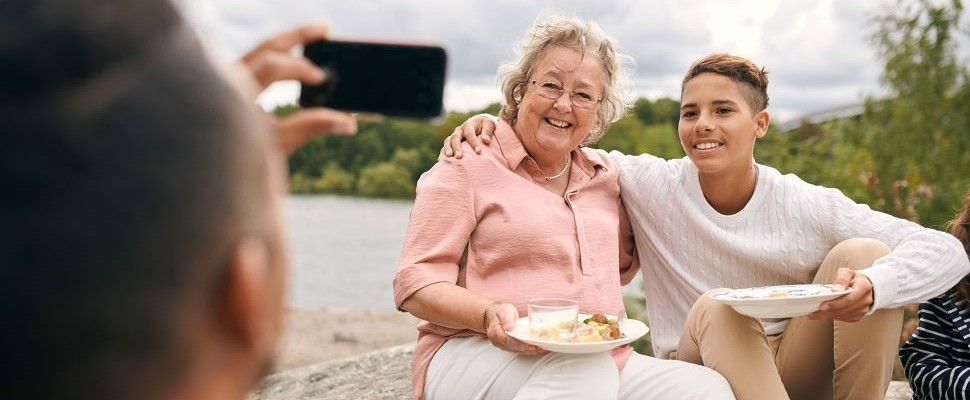 More than 6.8 million people are estimated to be living with Inflammatory bowel diseases (IBD) worldwide. Between 1990 and 2017, the number of individuals with IBD increased by 85.1%. Approximately 1.6 million Americans currently have IBD.
IBD include e.g. conditions such as Crohn's disease and ulcerative colitis. They cause chronic inflammation and damage in the gastrointestinal tract. Both diseases are accompanied by unpleasant symptoms such as diarrhea, pain and fatigue. They have a significant impact on the individual's quality of life. Inflammatory bowel diseases always require lifelong monitoring, which makes the digital care pathway a great tool for this purpose.
Two Helsinki University Hospitals in the cities of Hyvinkää and Porvoo have implemented the digital care pathway for its IBD patients. Almost 58,000 patients in Finland are diagnosed with IBD, so there is a demand for the service.
Patients include many teenagers and young adults
IBD can occur at any age, but the typical age of onset is between the ages 15 and 35. This means that the patient population includes many teenagers and adults who consider digital services a natural part of their daily lives.
Hyvinkää Hospital and Porvoo Hospitals have policy policy that provides new IBD patients with a leaflet for the care pathway and registration instructions upon leaving the endoscopy. The patients can then register in the pathway at home and get initial information about the disease. The care pathway can be found in the My Path section of Health Village where it is possible to login using bank credentials or a mobile certificate.
The IBD care pathway contains information about the disease and its treatment, surveys for preliminary information and vaccination, a medication management survey, and various surveys from MyHealth (by BCB Medical). MyHealth is a digital service that relays information about the patient's disease and wellbeing to the healthcare professional who is treating them. The information can be used to assess the quality and effectiveness of the treatment, for example.
Participating in the treatment through care pathway
As the number of IBD patients is high, the digital services have a significant impact on healthcare resources, which enables accessible, high-quality and cost-effective services.
- As the Finnish life expectancy has been increasing and the population grows older, chronic long-term conditions are becoming more common while there is a growing shortage of healthcare professionals. It is clear that we cannot deal with the increasing responsibilities and healthcare costs without focusing more and more effort and development into the digital health services. Digital healthcare services can be used to influence business processes, reallocate resources in new ways and find the right services for the right patients at the right time, says Jenniina Harno-Tasihin, an IBD nurse at Hyvinkää Hospital. Harno-Tasihin has contributed to the digital care pathway and works as a professional in it.
The digital care pathway allows patients to be more actively involved in their own treatment. The patient can use the pathway to prepare for future appointments and examinations, as well as receive instructions and guidance videos for any new medications in advance.
For example, if the patient has filled in a vaccination survey in the care pathway with their vaccination details, the professionals will be informed in case the patient is missing any vaccines that are relevant to their medication. This prevents situations where the start of a treatment is delayed due to a missing vaccination.
Read more about Digital Care Pathways in Health Village
Sources:
Social Insurance Institution of Finland
Global burden of inflammatory bowel disease - The Lancet Gastroenterology & Hepatology