Success Stories
---
DiaMyn Revolutionizes Home Dialysis Now Also Outside Finland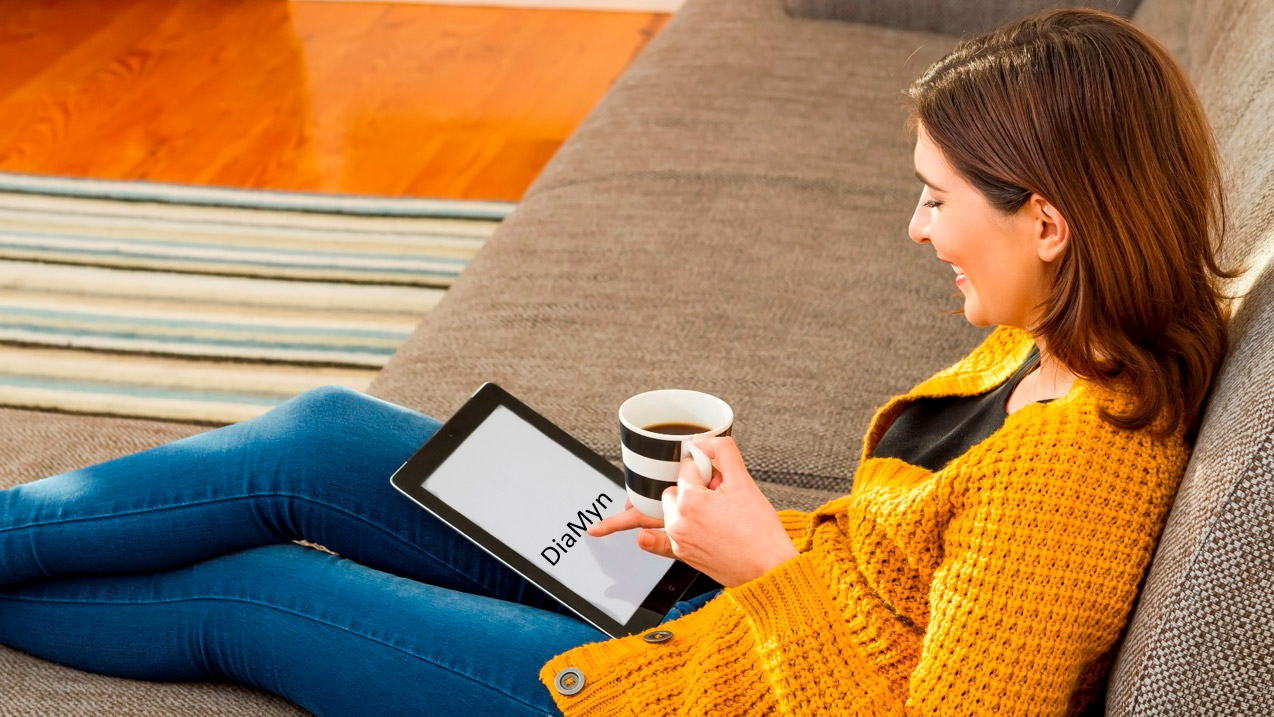 Dialysis treatment can cost as much as tens of thousands of euros per patient a year. With home dialysis it is possible to half the cost. DiaMyn is a unique, reliable digital solution that allows patients to do dialysis at home instead of hospital. It has been used by kidney patients in Finland since late 2018 and their feedback has been excellent. DiaMyn is now ready to go global.
DiaMyn solution consists of three digital care pathways for kidney patients. These care pathways effectively dismantle the barriers to home dialysis and support the home first dialysis model of care. They increase the effectiveness of home dialysis, are suited for the needs of various types of patient and considerably reduce routine tasks by healthcare professionals.
To use the care pathways, a patient only needs a mobile device and an internet connection.
Offers Many Benefits to Professionals
Educating the patient to carry out home dialysis is usually a long and challenging process. DiaMyn helps to do this in a new, efficient, reliable and safe way.
"Digital care pathways offer many benefits to medical professionals in their daily clinical work," says nephrologist Virpi Rauta who is in charge of DiaMyn development at Helsinki University Hospital.
She continues that the number of routine tasks carried out by the staff is reduced as the need for, for example, telephone calls with patients is reduced. Information about the treatment is easily available from one source. The pathway materials are easy to update, and the up-to-date information is always available to the patients.
"DiaMyn is scalable, customizable and it allows to serve more patients with the same resources. It is modifiable to various healthcare organizations, and we are now extremely proud to launch it globally," she says.
Helps Patients to Choose a Dialysis Modality
The solution consists of the following digital care pathways: DiaMyn Choosing the Dialysis Modality; DiaMyn Peritoneal Dialysis, and DiaMyn Home Hemodialysis.
When dialysis becomes necessary for a kidney patient, the kidney clinic opens the first digital care pathway for the patient: DiaMyn Choosing the Dialysis Modality. This pathway allows the patient time to study the dialysis options at home with their family and answer the questions about the suitability of the modality. This may make it easier for the patient and the physician to decide on the dialysis modality between home dialysis, hospital dialysis or dialysis in a satellite unit.
If home dialysis is chosen for the patient, the next digital care pathway can be opened: either home hemodialysis or peritoneal dialysis. On the chosen care pathway, the patient can study the instructions for home dialysis before the actual patient education process begins.
Increases the Effectiveness of Home Dialysis Significantly
Home dialysis is the best and most suitable alternative for many different kidney patients – it allows the patient to fit dialysis into their daily schedule and does not require many hospital visits each week.
Benefits to patients
24/7 access to care pathways
Patients receive a coherent information package that professionals can customize as necessary
Opportunity for remote appointments
No need to travel to the hospital for dialysis
Less uncertainty and fewer fears – up-to-date information always available
Benefits to medical professionals
Easier patient education
Alleviates resource shortage
Improved overall view of the patients' situation for professionals
The message function reduces the need for patients to call the clinic
Induction of new employees – clear instructions for care providers